Intro
Invoices for users of premier international payment provider
Free Invoice Builder is a product I created for Payoneer, one of the largest international payment processors.
Free Invoice Builder is the quickest way to create great looking PDF invoices. The invoices are brandable and can be completely customized. Unlike most free invoice generators, Free Invoice Builder allows users to create an unlimited number of invoices
Free Invoice Builder also allows users to create accounts to keep track of their invoice. All users have the option to create and download invoices directly from the homepage without an account or it allows them to create an account and save all of their invoices so they can be referenced later. All of this is for free.
Project Overview
Payoneer enables millions of businesses from more than 200 countries by facilitating seamless, cross-border payments. Payoneer also provides a mass payout service used by thousands of leading corporations. One of Payoneer's most used services is it's payment request feature, which allows a business to bill their client and allows the client to pay the bill online.
The project was to build an invoice generation tool for the users of Payoneer's payment request feature, with a timeline of only three weeks.
Provide a quick and intuitive tool for Payoneer's users to create and send custom branded invoices
Users were previously creating invoices in Excel, Word, and Google docs to attach to their payment requests. Payoneer wanted to improve their customer's workflow by providing an easier to use alternative.
Leverage extensive experience building custom billing applications to build and deploy the app on AWS in three weeks
I worked very closely with the Payoneer team to identify the specific needs of their users and to design an app that would meet the unique requirements of their international user base. I was able to build the entire application - front end, back end, design, and website and meet the launch deadline of three weeks
Free Invoice Builder has been live since early 2017 and is used by thousands of businesses to create invoices.
The rebuilt app was enthusiastically embraced by existing users and increased sales to new users, attracting larger business users across a wider range of industries. All processes
Simple & easy to use UI
Free invoice builder was designed to be simple enough for every user to jump right in and create invoices immediately with no learning curve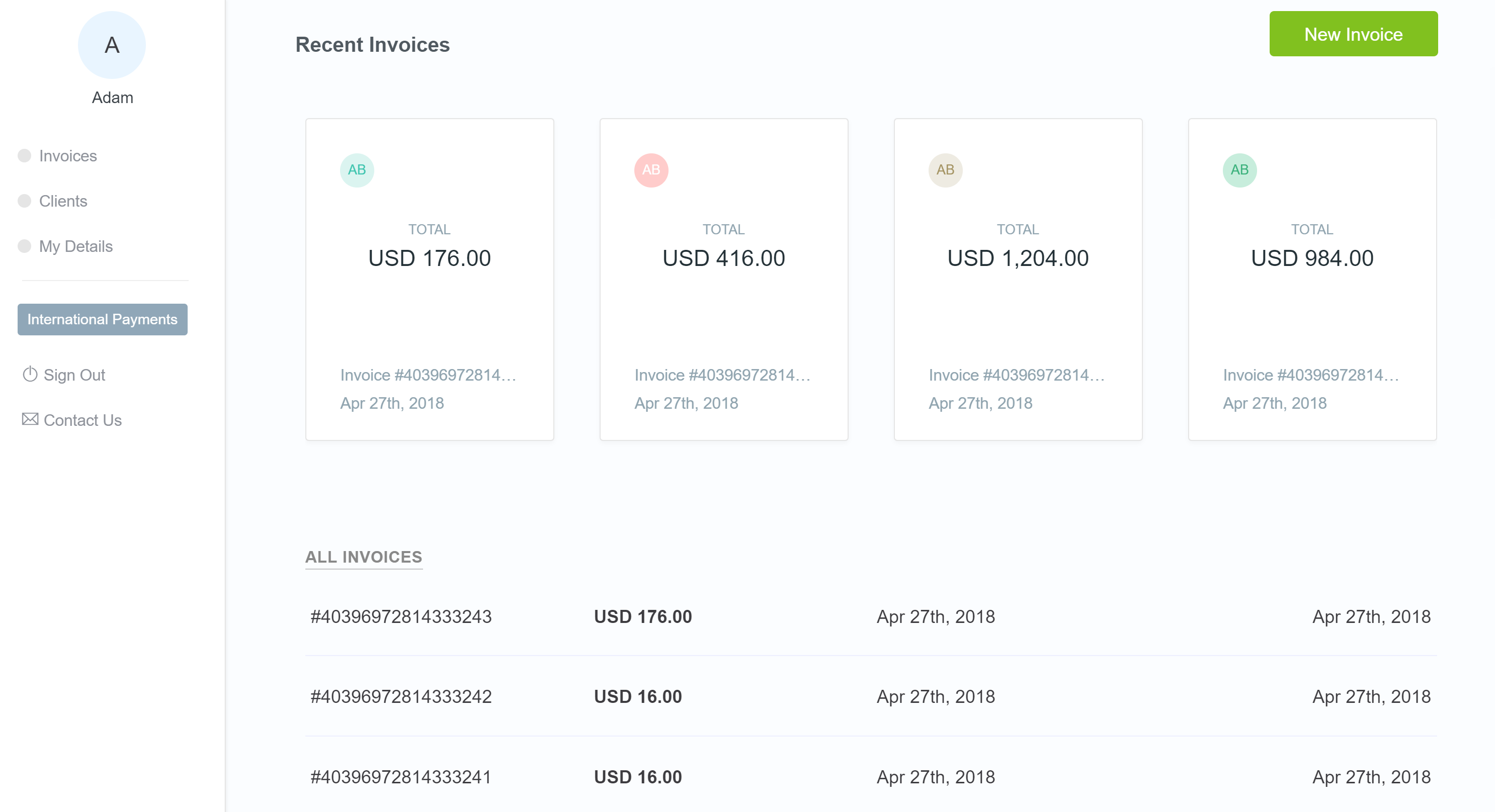 Intuitive invoice builder
Free Invoice Builder has an easy to use and intuitive invoice builder that makes it as easy as possible to issue invoices to clients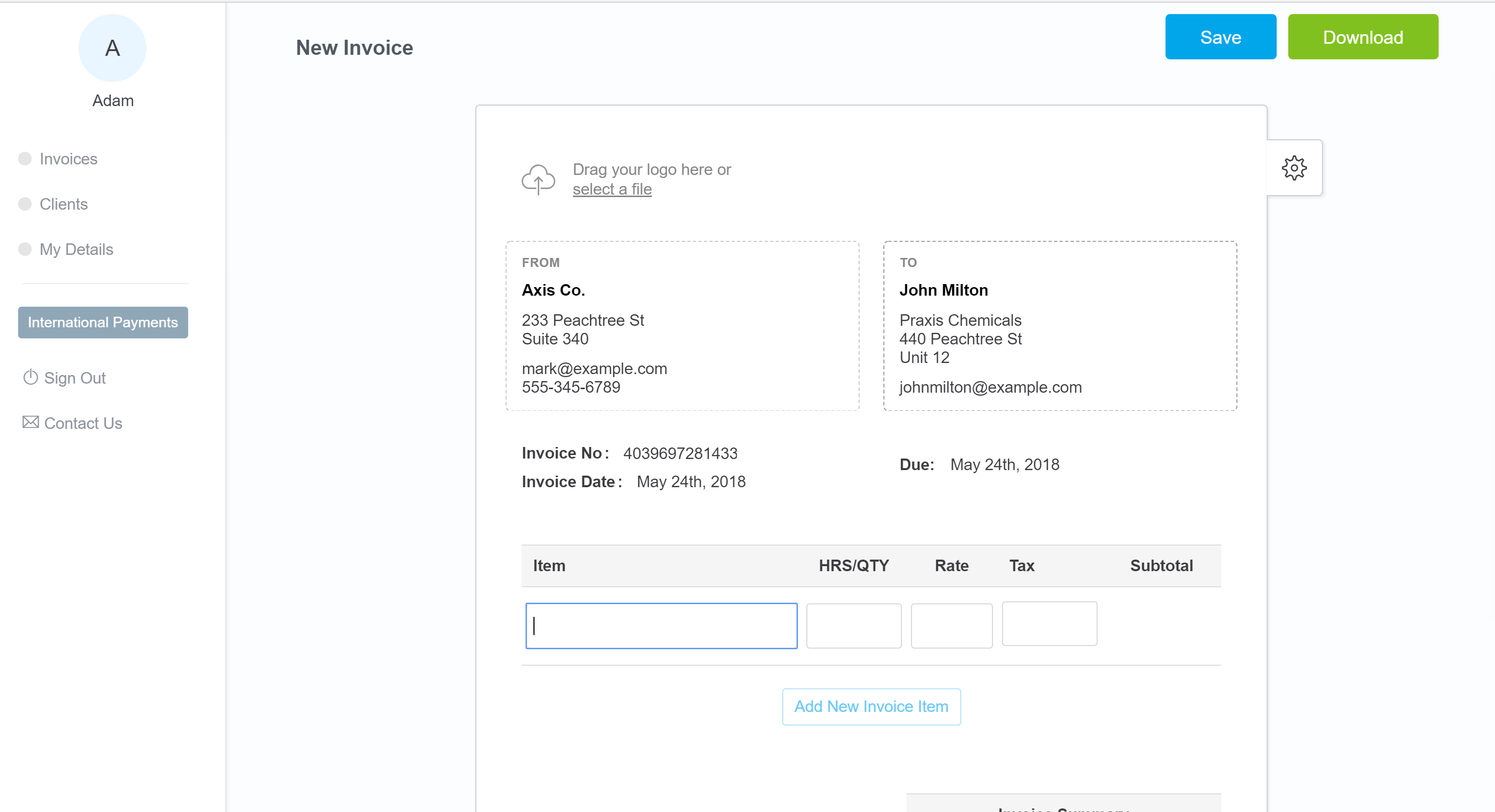 Next Case